Getting to the Spare Parts 2012 Exhibition
Spare Parts is at The Rag Factory, just off Brick Lane in East London:
16 – 18 Heneage Street, London E1 5LJ
The Rag Factory is 100% accessible. There are loads of buses and trains that can get you there (see the map below). Check out Transport for London to plan your trip.
East London and Brick Lane are super fun areas. Make a day of it, and enjoy it all!
Spare Parts will run from the 25th August until the 9th September 2012
We open from 10am – 7pm daily (the gallery opens at 11:30am on 29th August).
The opening night is Saturday 25th August from 5pm.
Spare Parts is all ages, and FREE. There are no tickets required.
Make sure you check out our Facebook event page. If you have any questions, please contact us.
Use this map to guide you to The Rag Factory:
When you turn into Heneage St, it looks a bit like this. The Rag Factory is down the street a bit – we're pointing to it in the photo below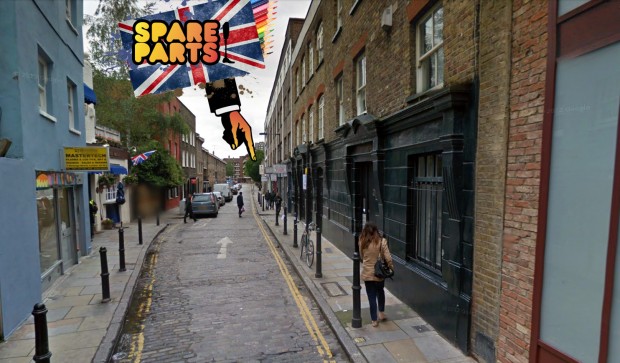 It should look like this when you get there (see our banner on the right?):