Hi everyone!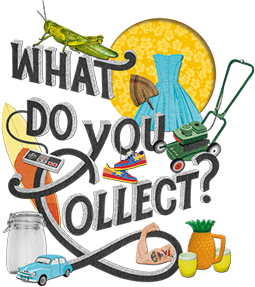 I have some very exciting news from Spare Parts land! There will be two pieces from the Spare Parts collection on display at the Queensland Museum at Southbank, as part of their exhibition Collectomania!!
It opens on the 28th March 2013, and runs until the 31st of December 2013.
The pieces on display are prosthetic legs that have been recycled into new works of art by Lincoln Austin of Ipswich and Sean Kelly of Melbourne. They were both featured in the Brisbane Powerhouse exhibition in 2010, and Lincoln's was also in the London exhibition in 2012.
Collectomania is all about Queenslanders who collect things (from lawn mowers, neon signs and even fingernails), and I am thrilled to be a part of it. If you are a collector, check out their website and submit your story and photos!
It is an exhibition full of the weird and wonderful. Just the way I like it!
Priscilla :)