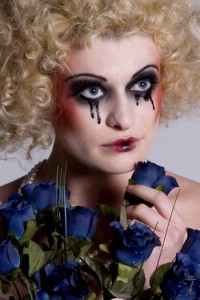 From: London, UK
After art college, where Emma specialised in 3D design and sculpture, she graduated from University with a degree in Illustration and has found that the two disciplines have gone hand in hand ever since. Emma loves looking for hidden stories, and finding beauty in the most unlikely objects and images that people may overlook or disregard.
Wanting to find a different canvas as she searched out a career path for herself, Emma later trained at the Greasepaint School of Makeup, and following this, Gorton Studios. It was here that Emma's adventures in makeup took her to creature creation, prosthetic creation and application.
Emma now works as a makeup, hair and SFX artist.