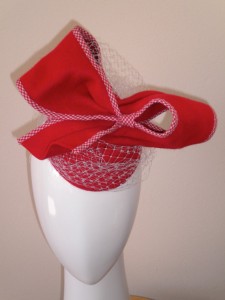 From: Brisbane, Australia
Briellen Baker is a practicing visual artist from Brisbane, Australia. After Completing a Bachelor of Visual Art degree from Queensland University of Technology she went on to combine her love of fashion and visual art by studying Millinery.
Millinery appealed to Briellen because it is an old-fashioned craft that is both tactile, practical & allows a wide range of expression.
Most of Briellen's designs are inspired by the romance and beauty of bygone eras whilst retaining a modern, classic feel and as such they do not betray the time in which they were created. They are feminine but not prissy, sassy but not saccharine, romantic but not soppy.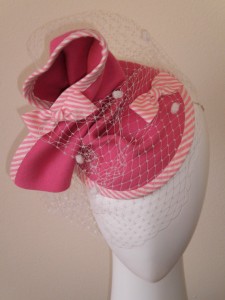 While using traditional Millinery materials her hats are sculptured using more modern techniques, which take them from merely an accessory to a one off piece of art.
The materials widely used in her designs convey a rich sense of nostalgia, fur felt, vintage fabric, netting, and pearls.
Although new to millinery, Briellen was lucky enough to showcase and sell her designs along side Australia's most interesting milliners in conjunction with the "Hats an Anthology" Exhibition at the Queensland Art Gallery.