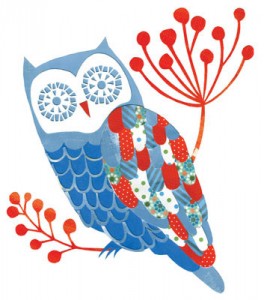 From: Sydney, Australia
Andrea Smith is a Sydney-based illustrator whose charm-filled, hands-on work recalls a lost innocence rarely seen in today's fast-paced times. Hers is a world rich in storytelling; each illustration drawing the viewer in to take a closer look, resulting in an unexpected (yet always welcome) 'smile in the mind.'
With her exquisite attention to detail, skill and acute capability to bring any given brief to life, Andrea is highly sought after by a wide variety of clients. From the 'larger' jobs to the 'smaller', Andrea works across a broad range of mediums to ensure that each piece has its own unique 'voice'; the only commonality an inspired sense of discovery in every detail.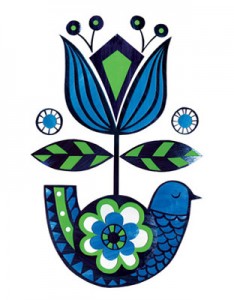 Having studied both fashion and design, Andrea's handmade collages are often assembled from her large collection of vintage, painted and found papers, giving new life to forgotten tactile beauty. It's this one-of-a-kind charm seen throughout Andrea's illustrations – whether watercolour, animation, gocco print, line drawing or painted work – that capture the imagination and give it flight in ways that words often can't.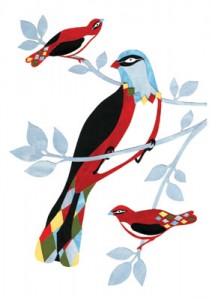 And at the heart of it all lies great partnership. To this end, Andrea is passionate about meeting and collaborating with like-minded souls whose love of beauty, exploration and fun leads to creating work that's as beautiful as it is intriguing. She looks forward to hearing from you.