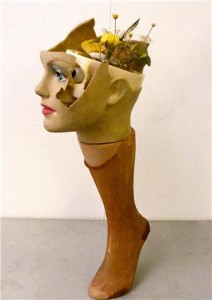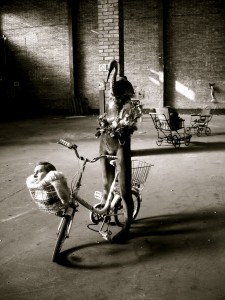 From: London, UK
Facebook | Twitter | YouTube | Blog
Charlie Tuesday Gates was born in Dorset and studied Sculpture at Camberwell College of Arts.
Her work explores the subconscious memories of a very strange and uncanny childhood.
As well as sculpture, Gates is also a performance artist and after teaching herself taxidermy she brought this seemingly dark art to the stage with live performances.
These performances are becoming increasingly popular and often over subscribed.
Her artwork has appeared on the cover of DESIGN WEEK, inside TIME OUT, THE INDEPENDENT and BIZARRE MAGAZINE. She has worked with DIESEL, BBC FILM, FILM LONDON, SECRET CINEMA and created the set design for a semi finalist of the PLACE PRIZE, the biggest contemporary dance award in Britain.
Gates lives and works in London.